The W8IO Antenna Site
Henry Radio 3002A
(16 June 2019)
---

Recently, I was able to acquire a used Henry Radio 3002A amplifier for 144 MHz. This amplifier had been in service at a repeater site for the Door County (Wisconsin) ARA in the Sturgeon Bay area. For the last 11 years, it has been out of service and for the last 3 years has been in storage in the garage of Howie K9HAH. On June 14, I took the Badger car ferry across Lake Michigan to Manitowoc, WI to visit my mother, sister and brother-in-law, who live in Manitowoc. My brother-in-law, John, and I drove up to Sturgeon Bay and loaded up the 175 pound amplifier in the back of my Jeep. After visiting more with my family, I took the Badger back across Lake Michigan to Ludington and drove home to Spring Lake, MI. Below, I have placed a few photos of the amplifier and the low pass filter that came with it.
---
---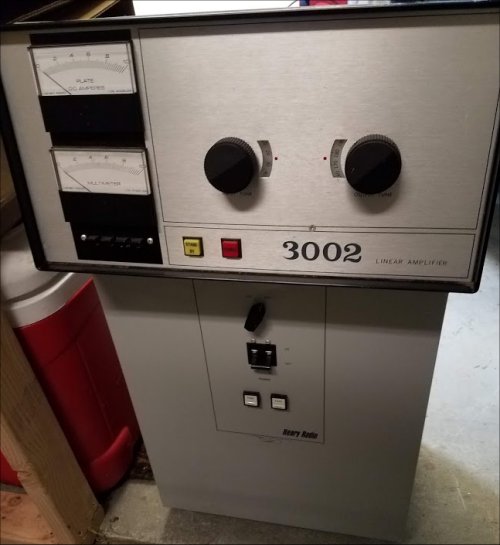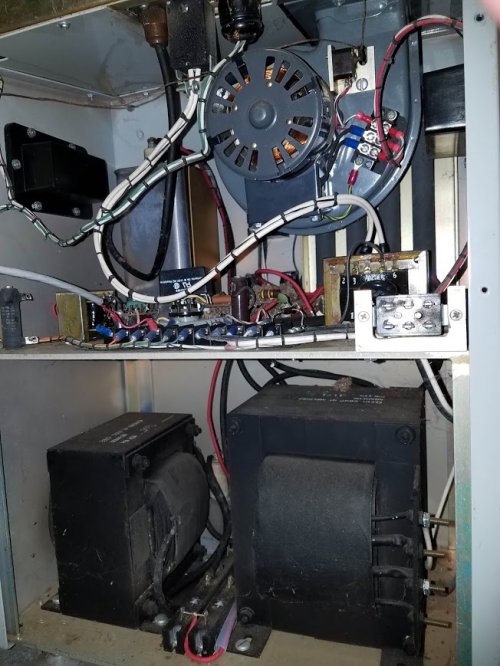 The front view of the beautiful Henry 3002A. The power supply area with the rear panel removed.

---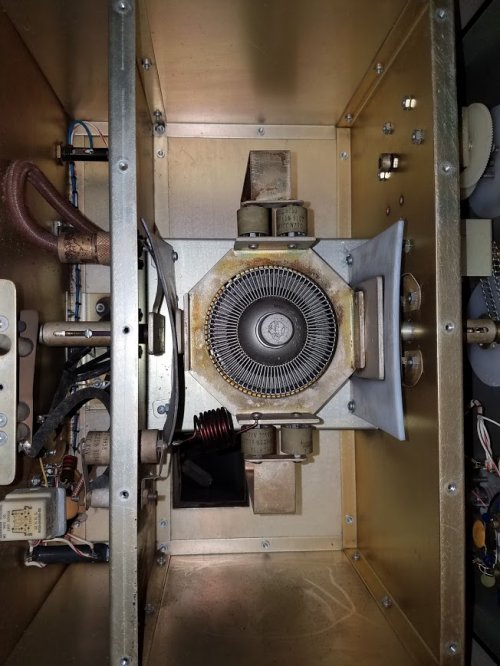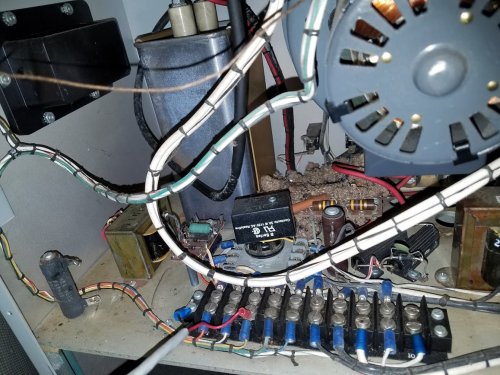 The inside of the RF deck showing the 8877 triode in the center. You may notice the mouse nest under the blower. This has been vacuumed out.
8877 closeup photo I'm not sure why the wirewound resistor in the lower left corner is not connected.

---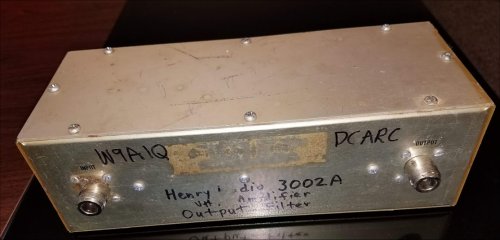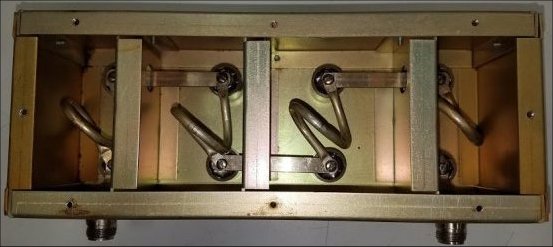 This is the filter that came with the amplifier. It is a low pass filter with 0.66 dB insertion loss at 144 MHz, 0.8 dB I.L. at 148 MHz and about 28 dB I.L. at 210 MHz.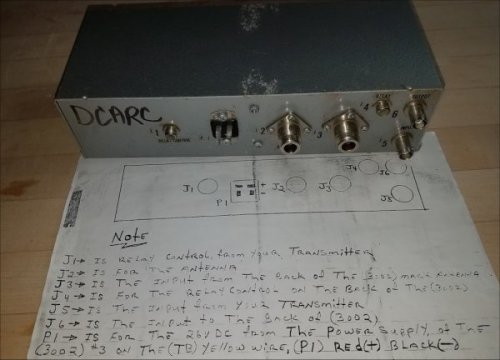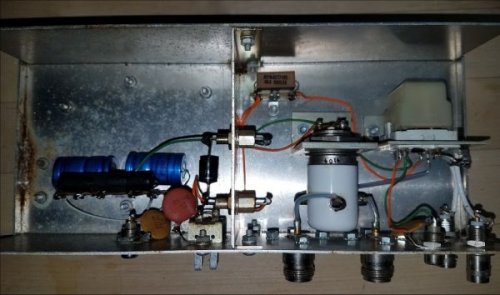 External relay supplied with unit. Since this amp was normally used in a repeater setup, there was no need for a Transmit/Receive relay.
---
I will continue to inspect and clean the amplifier before trying to power it up. From the amplifier's history, it looks like the airflow switch assembly was replaced in 1994. There is currently a waxed string attached to this switch. I am wondering if the switch gets stuck in the open position from time to time. Also the 16 mF 7.5 Kv capacitor was replaced in 1994. In addition, the 90 second time delay relay and a wirewound 20k-ohm 100 watt bleeder resistor were replaced in 2004.
Comments are welcome!
rgcox2 (at) gmail.com
Roger Cox W8IO - Spring Lake, MI